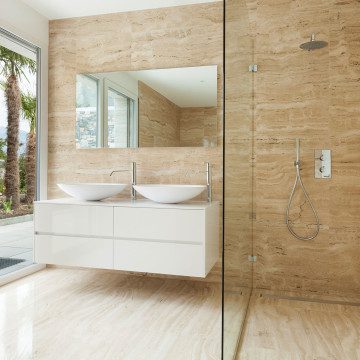 It's almost a new year which means it's time to see what's going to keep up with the times and what's going to fall behind. Technology, design ideas, and consumer needs are constantly progressing, it's no wonder we see new design trends breaking into the scene so frequently. And in the city of Los Angeles, California your house always needs to be on it's A game to satisfy not only yourself, but also your guests. This year's design trends will guide you to do just that. Hiring the right design-build general contractor will help you accomplish building a dream home you thought you would only see on a HGTV show.
The Evolving Bathroom
In today's society, especially here in sunny southern California, we have evolved into such a rapid moving community that it effects the decisions we make in our home. With this happening we are starting to see the steady decline of multiple bathtubs being installed in new homes these days. It is always nice to keep at least one bathtub in your home for resale value, however if you do have multiple bathtubs it would be a good idea to remodel some of your existing bathrooms. Removal of the bathtub creates more space in your bathroom creating a much more relaxed feeling. A popular concept we're seeing in bathrooms are larger stone showers with the inclusion of a bench. However, if a stone shower is a little bit out of your budget, companies do offer porcelain alternatives that are just as efficient and achieve the same functionality. Another great addition for your bathroom remodel is to bring in a wood counter top which adds character along with the other elements present.
Technological Influence
Technology doesn't just belong in your favorite hobby gadgets anymore. The same technologies in those gadgets are now implemented into the most used living spaces of your home. The installation of automated or wireless enabled lights is quite popular. Being able to control living room, kitchen, or bedroom lights from a mobile phone makes life very convenient for homeowners. No more worrying about whether or not you forgot to turn your lights off when you can check right on your mobile device. It's not just lights that can be controlled at the palm of your hand either. There are stoves that let you preheat your oven from the palm of your hand, dishwashers that send you an alert your mobile phone when the cycle is done, and even refrigerators that notify you when it's time for a new water filter. All of these advances give Los Angeles homeowners the convenience they need with how our "on the go" society is today. New technology lets your home be with you wherever you are.
Deck the Yard
If you are ever in your backyard and you keep thinking there's something that is missing, it's probably an outdoor deck. Whether you have acres of land or just a small backyard, adding an outdoor deck is a beautiful addition to your living space. With the addition of an outdoor deck it's the perfect opportunity to add a BBQ area just in time for summer. Not only will it look amazing but it will also add to value of your home, if you ever choose to put it on the market for sale. With extreme weather of any sort, especially here in southern California where summers can get up to triple digit temperatures, it's important to properly seal and finish your deck.
Out with the Kitchen Desk
For quite some time we were seeing kitchen desks installed in kitchens right and left. They were actually quite necessary for about a decade. It was a place you could open up mail, answer the house phone, or read a recipe from your favorite cookbook. But with bills going paperless, mobile devices being used as people's primary numbers, and having a cookbook on your tablet we are seeing these kitchen desks installed a lot less. The kitchen becomes more practical for daily needs. Without the kitchen desk you are really able to expand the kitchen which can lead to more room for a more functional island. You can also use the space to add more cabinetry or even a wine fridge!
As a Design+Build General Contractor, I offer my clients a one-stop shopping approach to all of their home remodeling projects. I work with my clients from initial conception of a project through its completion. Every aspect of the job is managed by me and my professional crew.  You will be included in every step of the design process until the final drawings are completed. No detail is left to chance.  General Contractor Specializing in Kitchen & Bathroom Design and Remodeling Throughout the Los Angeles area.

Written By: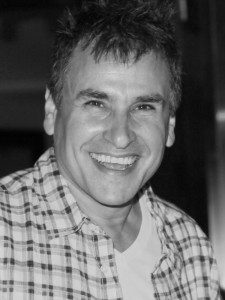 Offer Steuer
President
OTM Designs & Remodeling, Inc.
For more information you may contact us via email at service@otm1designs.com or you may call us at 888-981-1415.
Our website is www.otm1designs.com